PrimeRates provides access to personalized loan offers through our simple and quick pre-qualification application. Once you're pre-qualified, you can select the best offer for you and finalize the loan application with the lender.
Apply in minutes

Simple pre-qual application in less than 1 minute. 

Select your loan offer

Choose the offer that best fits your needs.

Receive funds quickly

Finalize your loan offer, get approved, and receive funds.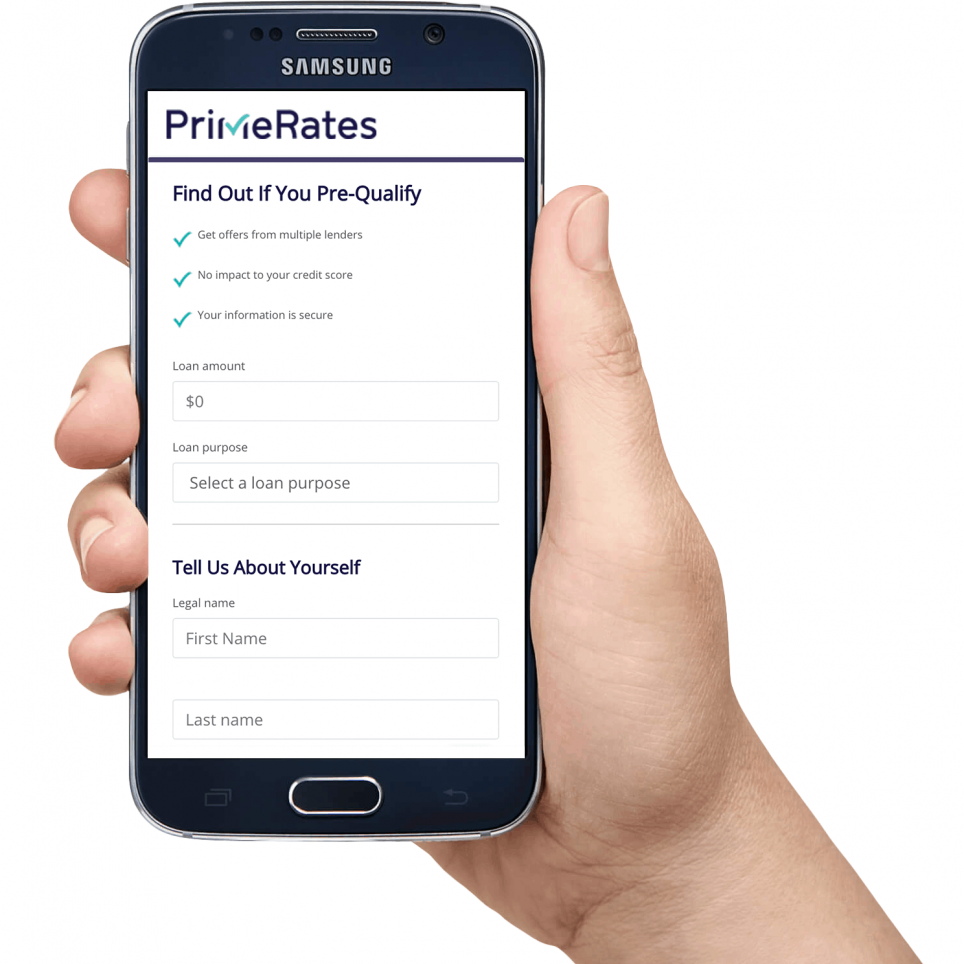 How To Finance Finishing a Basement
For many homeowners, a remodeled basement is the last stage of a long-term effort to upgrade their living space from top to bottom. Kitchens, bedrooms, and bathrooms tend to take precedence when it comes to remodels, but basement projects can significantly increase the value of a home as well. At the same time, however, they can also be quite costly, which is why so many Americans are taking advantage of basement financing plans before engaging in a remodel.
If you're thinking about overhauling your underground living space, here's an overview of everything you need to know about how to finance a basement remodel.
What Is a Basement Remodeling Loan?
As its name suggests, a basement remodeling loan is a financial arrangement in which a lender gives an individual access to funds for the purpose of remodeling the borrower's basement. Basement remodeling loans can take several different forms and borrowers will qualify for different terms based on their creditworthiness among other factors.
Can You Finance Finishing a Basement?
Finishing a basement can be a costly endeavor — especially if your basement hasn't been touched in years. And although some people are savvy enough to have saved or set aside funds for a remodel, most homeowners will have to borrow money one way or another. So, yes, you can finance your efforts to finish your basement, and depending on your credit history, your options could be limited — or overwhelming.
What Type of Loan Is Best for Home Improvements?
The best type of loan for home improvement projects is usually whichever loan is the cheapest. It really boils down to whichever type of loan best meets your needs. Do you need more time to pay down the loan, or are you looking for the lowest rate possible? Based on your credit score, you may qualify for a variety of options for financing basement remodels, and it's up to you to determine which one most closely aligns with what you're looking for.
How Does a Renovation Loan Work?
Home renovation loans are largely similar to other types of loans, although it's more common to borrow against the value of your home with renovation loans than other types of financial arrangements. Basically, you find a lender willing to loan an amount to you, and you agree upon terms for repayment. Then you can use the funds as you see fit.
Are Basement Remodeling Loans Worth It?
Many homeowners may dream of remodeling their basement and transforming it into a man cave, she-shed, or playroom for the kids. Regardless of which you choose, homeowners, on average, can expect to recover about 75 percent of the funds they put into a basement remodel project. So if you think your family will derive enough enjoyment from the room to make up for the 25 percent difference, that should determine whether or not a basement loan is worth the cost.
How Much Does an Average Basement Remodel Cost?
HomeAdvisor claims that the cost of finishing a basement ranges from $6,500 to $18,500, but according to the National Association of Realtors, basement renovations cost an average of $40,000. And while finishing a basement and renovating one are significantly different projects, they can both be quite costly when all of the expenses are accounted for.
How To Finance a Basement Remodel
There are many different ways to acquire the funds necessary to remodel your basement. Here's a quick look at some of the most popular options.
Personal Loans
If you don't yet have much equity with regard to the value of your home, a personal loan is a viable option when it comes to paying for a remodel.
Pros
Lower interest rates than credit cards and lines of credit

Won't affect your mortgage payment

Your home isn't at risk if you miss a payment
Cons
Higher interest rates than equity-based options

Spending limit might not be enough to pay for an entire remodel

Only highly qualified applicants will get the lowest interest rates
Personal loans are available from a vast number of online and offline lenders. Here are a few you might consider:
Personal Loans For Good Credit
LightStream
BestEgg
Personal Loans For  Average Credit
Upgrade
LendingPoint
Home Equity Loans
A home equity loan (HEL) is a common way to pay for a basement remodel or any other type of home construction product. As the name suggests, HELs involve borrowing a portion of your repaid mortgage at a lower interest rate than personal loans and credit cards.
Pros
Lower APRs than credit cards and personal loans

Depending upon your equity, your spending limit could be higher than other options

Has a lesser impact on your credit score than personal lending options
Cons
You could lose your home if you fail to make payments

Increases the amount you owe on your mortgage

There may be penalties or fees
Credit Cards or Lines of Credit
If you haven't established enough equity to refinance your mortgage or you don't want to take out a personal loan for whatever reason, you still have a couple of other options available to you. For instance, you could use a credit card or personal line of credit to serve as a basement-remodel financing solution.
Pros
Few limitations on what you can use the funds for

Most contractors accept credit cards

Easy to qualify for without lengthy applications
Cons
APRs can be exceptionally high, especially with credit cards

Your spending limit might not be enough for a remodel

Likely to lower your credit score more than a traditional loan would
Conclusion
Now that you know the basics about how to finance finishing a basement, it's time to consider if you're ready for a remodel. If you believe you are, the best way to pay for it is certainly one of the above options. To find out which one will best meet your needs, take your current financial situation into account and apply for a loan from whichever lender is likely to offer you the lowest APR.
Other Personal Loan Types
Home Improvement Financing Articles