PrimeRates provides access to personalized business loan offers through our simple and quick pre-qualification application. Once you're pre-qualified, you can select the best offer for you and finalize the business loan application with the lender.
Apply in minutes

Our simple application takes less than 5-7 minutes to complete.

Select your business loan offer

Choose the offer that best fits your needs by comparing loan amounts and terms.

Receive funds quickly

Finalize your loan offer with the lender you selected to receive your funds.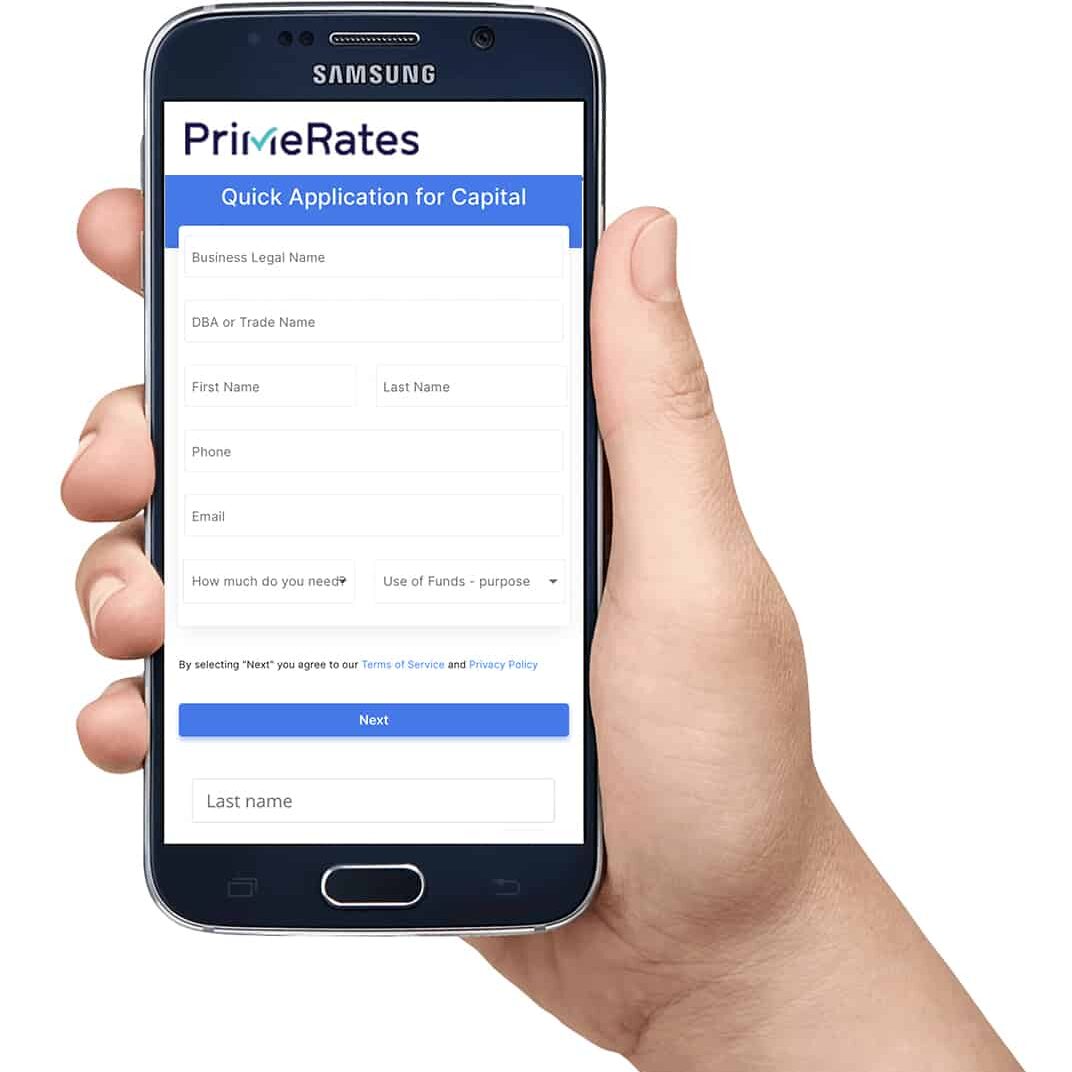 Cosmetic & Plastic Surgery Loans
Everyone wants to look and feel great, and sometimes a touch of makeup just won't do the trick. That's where you might start considering your various cosmetic surgery options. However, to get cosmetic surgery, you need cash — cash that could be difficult to come up with out of pocket. Let's take a look at how you can obtain financing to fund your cosmetic goals.
Can you finance cosmetic surgery?
Both personal loans and lines of credit, as well as other methods of financing, give borrowers access to large amounts of cash that they can then repay in installments over time. Many personal lenders do not have specific requirements for how you use the money, as long as repayments are made on a timely basis. This gives borrowers who are looking to finance cosmetic surgery a lot of flexibility when it comes to taking out a loan to fund their goals.
Can you finance plastic surgery with bad credit?
With the rising popularity of online lending, more and more banks are willing to work with borrowers across a range of financial qualifications. Both personal loans and lines of credit may be accessible to you, even if your credit score isn't up to snuff.
Do plastic surgeons offer payment plans?
Many plastic surgeons do offer payment plans that allow patients to repay the cost of their surgeries in installments. This can be a viable option to consider if you're able to make those minimum payments out of pocket because in-house plans typically do not come with interest.
Pros & Cons of "inhouse" payment plans
Pros:
Often do not come with interest
Cost less than a personal loan
Payments are not reflected on a credit report unless they are severely delinquent
May be more flexible than a personal lender
Cons:
Unpaid repayments can still go to collections
Late payments could hurt the relationship with the doctor
How much does plastic surgery cost?
Plastic surgery typically costs between $3,000 on the low end and $8,000 on the high end. Operations such as nose reshaping and tummy tucks will be on the higher end of that pricing scale, falling between $5,000 and $7,000, while liposuction and breast augmentation will usually be between $3,000 and $5,000.
When does insurance cover cosmetic or plastic surgery?
Insurance covers cosmetic or plastic surgery when it is necessary due to a serious injury or unexpected physical event. It will not cover elective surgeries.
What is the best way to finance plastic surgery?
Personal loans and lines of credit may offer some of the easiest, fastest ways to fund plastic surgery. Let's take a look at some of the best lenders to consider in your borrowing process, as well as the pros and cons of each financing method.
Personal Loans
Pros:
Fixed monthly, weekly or daily payments
Possibility of flexible repayment terms
Online lenders often offer a simple application and payment processes
Borrowers across a range of credit scores may qualify
Can help you finance your goals if you can't afford to make payments out of pocket
Cons:
Can negatively impact credit and put assets at risk if payments aren't made on time
Can come with high APRs that greatly increase the cost of the surgery
Repayment terms may be inflexible for borrowers with average or poor credit scores
Can strain personal finances if minimum repayments are too high
LightStream
Pros:
Access to amounts of up to $100,000
Rates as low as 3.99%
No origination, late or prepayment fees
Loans can fund as soon as the same day
Accepts co-signers
Longer repayment terms than many other online lenders
Cons:
May be difficult for new borrowers to qualify, with a minimum credit score requirement of 660
Rates may be higher than with a traditional bank or lender
Hard credit pull on loan applications
» MORE: LightStream Personal Loans Review
Avant
Pros:
Loans can fund as soon as the next business day
Monthly repayments
Repayment terms ranging between two and five years
Easier for borrowers with average credit to qualify, with a minimum credit score requirement of 580
Cons:
Maximum loan amount of $35,000
Rates as high as 35.99%
Administrative fee of 4.75%
Late fee of $25
» MORE: Avant Personal Loans Review
Upgrade
Pros:
Rates as low as 7.99%
Loans typically take around one business day to fund
Easy, online application
Lender also offers a line of credit
Hardship programs
Considers cash flow more than credit
Cons:
Rates as high as 35.89%
Late fee of up to $10
Origination fee between 1.5% and 6%
Borrowers are required to have a free cash flow of at least $800 per month
» MORE: Upgrade Personal Loans Review
Home Equity Loans
Pros:
May be easier to qualify for than a traditional personal loan
Borrowers may have access to larger amounts or more flexible repayment terms
Credit score may not be as large of a factor in the approval process than with a traditional loan
Interest rates may be lower than with an online personal loan
Cons:
Home may be at risk if the borrower does not make timely payments
Not tax deductible
May perpetuate a cycle of debt
Borrower may be at greater financial risk if the loan amount exceeds the value of the home
» MORE: Figure.com home equity review
Personal Credit Cards
Pros:
Borrowers only pay on what they use
Can improve credit score quickly with timely payments
Provides greater convenience in terms of access to funds than a personal loan
Cons:
Can perpetuate overspending habits
Sometimes come with higher interest rates than personal loans
May come with higher fees than personal loans
More susceptible to fraud than a personal loan
» MORE: Find a Credit Card That's Right For You
Conclusion
Plastic surgery can give people more confidence about their appearance, but can also be a major strain on their wallets. If you're thinking about getting plastic surgery but don't have the money, taking a look at personal loans, lines of credit and other forms of financing may be a good idea. No matter what your financial situation looks like, however, make sure to evaluate multiple offers before making a final decision on the loan that will help you fund your cosmetic surgery goals.
Top Personal Loan Articles
Other Personal Loan Types