PrimeRates provides access to personalized business loan offers through our simple and quick pre-qualification application. Once you're pre-qualified, you can select the best offer for you and finalize the business loan application with the lender.
Apply in minutes

Our simple application takes less than 5-7 minutes to complete.

Select your business loan offer

Choose the offer that best fits your needs by comparing loan amounts and terms.

Receive funds quickly

Finalize your loan offer with the lender you selected to receive your funds.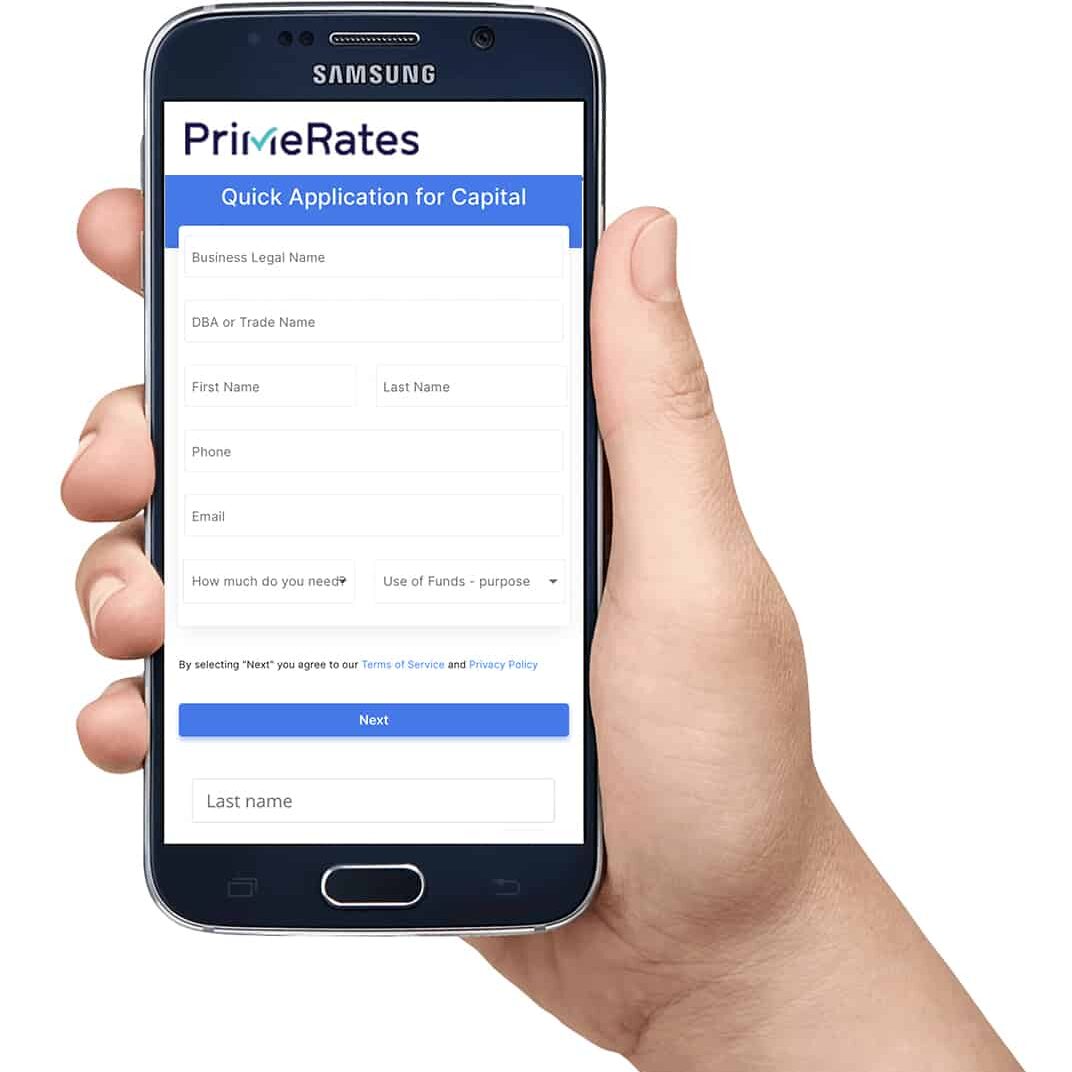 If you're looking to finance a major project or investment for your business, chances are, you've heard of a Small Business Administration (SBA) loan. While applying for one of these loans with a traditional lender can take multiple months, online lenders like Live Oak Bank strive to make this process easier. Live Oak Bank provides SBA loans of up to $5 million to highly qualified and established businesses. Let's take a look at how this lender works.
Live Oak Bank Pros & Cons
Pros:
Lender has significant experience in the industry, as one of the highest-volume lenders in the SBA 7(a) program
Offers loans to a wide variety of lenders
Available amounts of up to $5 million
Works with businesses in a wide variety of industries
Faster, easier application process than traditional banks, with average time to fund around 45 days
Rates starting at just 5.5%
Flexible repayment terms of up to 25 years
Cons:
Difficult for new businesses or business owners with bad credit to qualify
Businesses must fulfill both SBA and Live Oak Bank borrowing requirements
Borrowers may be eligible for lower rates through traditional SBA lenders
Loans are only ideal for larger business investments, with a minimum amount of $75,000
Longer time to fund than most online loans
How does the application process work for a Live Oak Bank business loan?
Live Oak Bank's application process is relatively straightforward and does not require any in-person visits or interviews. You can submit the initial application online or fill out a request to get in touch with a loan specialist over the phone. With your application, you'll not only have to submit basic financial information, but also all of the documentation that the Small Business Administration requires. While you may be lucky enough to receive a decision within just 10 days, most applicants won't receive an answer for 30-45 days.
What are borrower qualifications for a Live Oak Bank business loan?
In order to qualify for a Live Oak Bank business loan, you should have a well established business with a strong financial background. Because borrowers must meet all SBA loan requirements, getting a Live Oak Bank business loan can be tricky if your business is brand new or hasn't been doing well lately.
Your business should have at least three years of operations under its belt, as well as a high enough annual revenue to cover all of the loan payments, and no bankruptcies or outstanding tax liens. Your business should also be a part of one of the industries that Live Oak Bank services.
Are there any hidden terms or fees?
While Live Oak Bank has an established reputation and offers some of the most affordable business loans in the industry, their terms and fees will depend on the borrower's qualifications, and so depend on who is borrowing, the size of the loan and the length of the repayment term.
Is Live Oak Bank legit?
Although Live Oak Bank is not accredited by the Better Business Bureau (BBB), few negative reviews have been lodged against it. Generally, having a BBB accreditation is a sign that a business is legitimate. Despite not having this accreditation, however, Live Oak Bank is a reputable SBA-approved bank that deals with a high volume of business loans. 
Live Oak Bank Comparison
Pros:
OnDeck has a lower minimum loan amount of $5,000
OnDeck loans can fund within just 24 hours
OnDeck offers lines of credit in addition to business loans
Easier for new businesses and owners with poor credit to qualify
Rewards for repeat borrowers
Cons:
APRs as high as 99%
Less flexible repayment terms, with payments made on a weekly or daily basis and a maximum total term of 36 months
$20 monthly maintenance fee
UCC-1 lien and personal guarantee required
No early payment incentive
Won't work with businesses in certain industries
Advantages of Live Oak Bank over OnDeck
While borrowers may have faster access to cash with OnDeck, Live Oak Bank offers large business loans with significantly lower interest rates and longer repayment terms. Borrowers also have access to a higher amount of funding, with some loans reaching as high as $5 million.
vs Lendio
Pros:
Borrowers have access to several different lenders through Lendio
Easier for new businesses or borrowers with low credit to qualify
Lendio's loans typically take just a few business days to fund
Fast, easy online application that requires less paperwork than Live Oak Bank's application
Cons:
Potential for high interest rates and fees
Hard credit checks
Potential for shorter repayment terms than with a Live Oak Bank loan
Advantages of Live Oak Bank over Lendio
Although borrowers have access to many different lenders through Lendio, Live Oak Bank provides a variety of lending services and a wide range of loan amounts. In addition, Live Oak Bank's interest rates are pretty tough to beat, especially when it comes to online lenders and exclusively web-based applications.
Pros:
Loans of up to $500,000
Lower minimum loan amount than Live Oak Bank, with loans starting at just $20,000
APRs as low as 8%
Quick to fund, with cash becoming available within just one to three business days
Cons:
Potential for APR as high as 30%
Short maximum repayment terms of just four years
Difficult for small businesses to qualify
Repayments made every two weeks instead of once a month
Advantages of Live Oak Bank over Fundation
Live Oak Bank provides a significantly wider range of loan amounts to businesses looking to finance major projects. If you're able to wait the extra few weeks to receive your funds, you'll also likely be borrowing at a lower interest rate than with Fundation.
Does Live Oak Bank offer good customer service if things go wrong?
Live Oak Bank offers several different means of communication, including email, telephone, and social media accounts. If things go awry, reaching a Live Oak Bank representative shouldn't be any problem.
Conclusion
If you're looking for an SBA loan and want to skip the hassle of working with a traditional bank, Live Oak Bank could be the right lender for you. With an established reputation, flexible repayment terms and a streamlined application process, it could be worth taking a look at this lender if you do meet the minimum SBA qualifications. No matter what your financial status is, however, it's always a good idea to submit at least a few different applications in order to evaluate multiple offers before deciding on the loan that's right for your business.
What Type of Business Do You Have?
Top Business Loan Articles