What Type of Business Do You Have?
Best Payroll Loans: Get a Payroll Deduction Loan For Bad Credit
Can a payroll loan help your business? Yes, in most cases a payroll loan can help your business. Most lenders consider payroll a general working capital expenditure. This means your payroll loan can be used for a variety of business expenses. There are many options available for payroll loans increasing the importance for you to do your research and select the best option. Primerates.com is a time-saving resource that allows you to apply online and receive multiple competitive offers within minutes. Keep reading to easily compare some of the top choices for payroll loans. 
What is a payroll loan?
A borrower can be issued a cash advance in the form of a payroll loan based on their status and income.  If you have identification and proof of income payroll loans can be easy to secure. 
Why would you need a payroll loan?
If you are short on cash a payroll loan can help balance your cash flows. A payroll loan is commonly used for immediate financial needs. This can include…
Travel

Repair

Purchase of inventory

Funds to pay employees
What is the difference between payroll loans and payroll factoring?
The primary difference between payroll loans and payroll factoring is that payroll factoring is not a loan. Companies operating with little credit or poor credit should look into payroll factoring. Funding decisions consider the credit rating of a business's customers rather than a credit score. 
Best Options for Payroll Loans
For Quick Funding
OnDeck - Payroll Deduction Loan For Bad Credit
Originally founded in 2017, OnDeck is one of the largest online small business lenders that can provide quick funding. 
» MORE: OnDeck Business Loans Review
Pros
Transparent terms

Access to loans through business debit cards feature coming soon

Funds available quickly
Cons
Higher APRs

Origination fee

No factoring offered (all funding options incur debt)
FundBox
FundBox is an invoice factoring company that services individuals and B2C entities. This fintech company can deliver fast funds up to $100,000.
Pros 
Finances invoices for individuals and small businesses

No minimum credit scores

Transparent terms
Cons
Minimum requirement 6 months in business and 6 months billed in your accounting software

No collection services

Transactions are full recourse
For Unpaid Invoices
BlueVine
BlueVine can provide capital for small to medium-sized B2B and B2G businesses. This fintech company is known for invoice factoring and servicing funding requests faster than most of its competitors. 
Pros 
Fast and easy application process

Funding decisions are typically made within 24 hours

80% of production is from repeat customers

No hard credit checks
Cons
No funding for B2C companies

Prefers personal FICO scores above 600

Factoring transactions are full recourse
Alternative Invoice Financing Options
Business Lines of Credit
A business line of credit can be used whenever you need as long as you stay under your approved limit. Although it can improve cash flow for your business the pros and cons should be considered. 
Pros 
Balance cash flow

Only pay for what you use

Take advantage of more opportunities

Builds business credit
Cons
Extra charges and fees

Qualifying can be difficult

Temptation to misuse line of credit

Low borrowing limits
What do you do if you can't cover payroll?
Owning a small business can be an extremely rewarding opportunity that can allow you to share your passions and help others. However, it can have its share of ups and downs. Defaulting on payroll can result in lawsuits and other hassles so it's important to take proactive measures to cover payroll. 
Let's compare some options in the event you can't cover payroll...
Payment planning
If you have outstanding debts or cannot cover payroll you should consider payment planning. Financing options are available that can provide a plan for you to pay back outstanding debts.
Separate business savings account
Setting up a separate business savings account can come in handy for emergencies such as not being able to cover payroll. You should allocate an appropriate amount of funds each month to this savings account to better prepare for emergencies. 
Open communication
It can be embarrassing to not be able to cover payroll, we get it. However, openly communicating with employees can result in many positives. It can provide the opportunity to collaborate as a team, reinforce core company values, and so much more. It can also help avoid brutally blindsiding employees when you tell them you are running out of money.
PrimeRates provides access to personalized business loan offers through our simple and quick pre-qualification application. Once you're pre-qualified, you can select the best offer for you and finalize the business loan application with the lender.
Apply in minutes

Our simple application takes less than 5-7 minutes to complete.

Select your business loan offer

Choose the offer that best fits your needs by comparing loan amounts and terms.

Receive funds quickly

Finalize your loan offer with the lender you selected to receive your funds.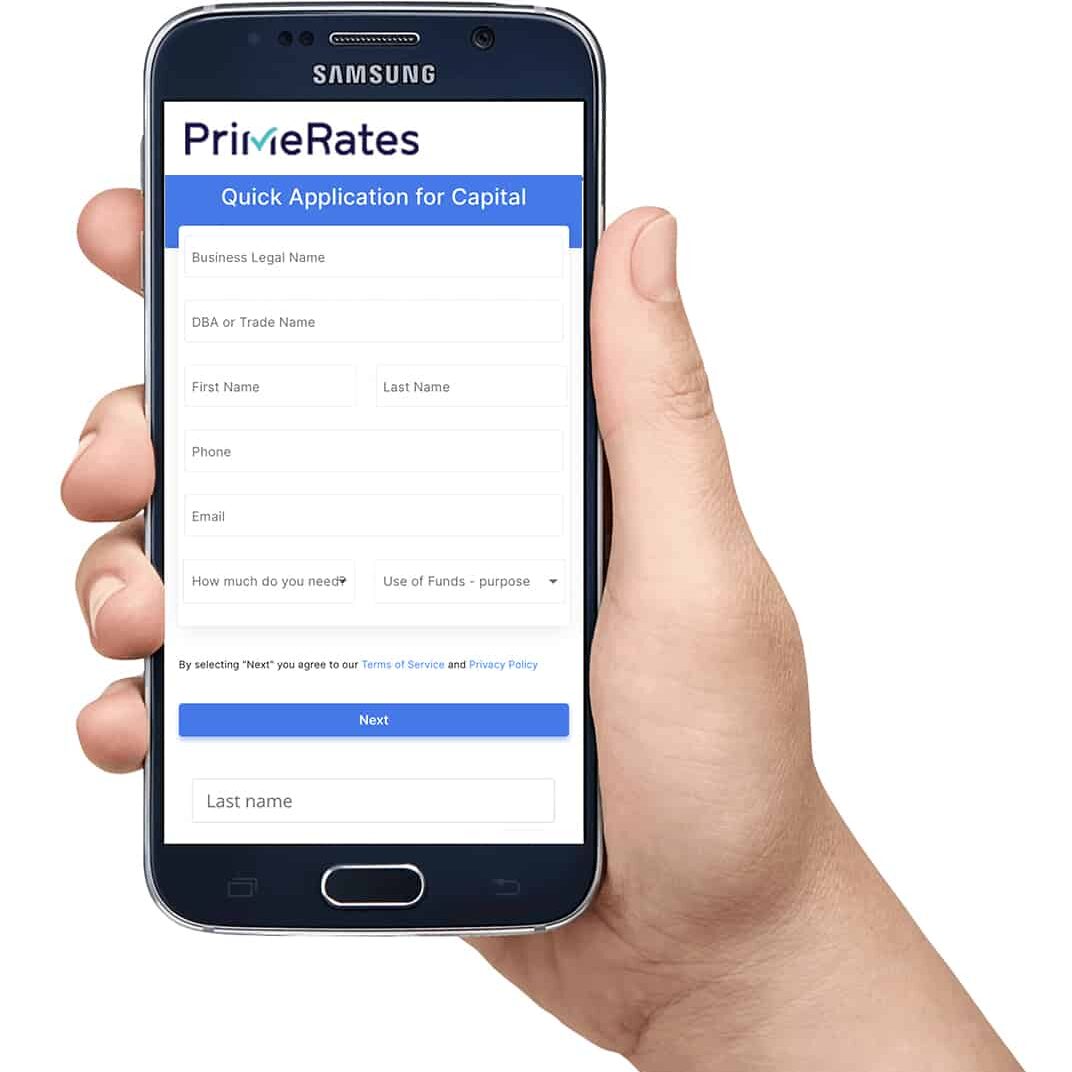 Top Business Loan Articles
More Business Loan Options