Upstart Personal Loans Review
Receive personalized loan offers through PrimeRates' quick and simple pre-application online process.
PrimeRates Lender Partner Network
How PrimeRates Works
PrimeRates provides access to personalized business loan offers through our simple and quick pre-qualification application. Once you're pre-qualified, you can select the best offer for you and finalize the business loan application with the lender.
Apply in minutes

Our simple application takes less than 5-7 minutes to complete.

Select your business loan offer

Choose the offer that best fits your needs by comparing loan amounts and terms.

Receive funds quickly

Finalize your loan offer with the lender you selected to receive your funds.
Get Started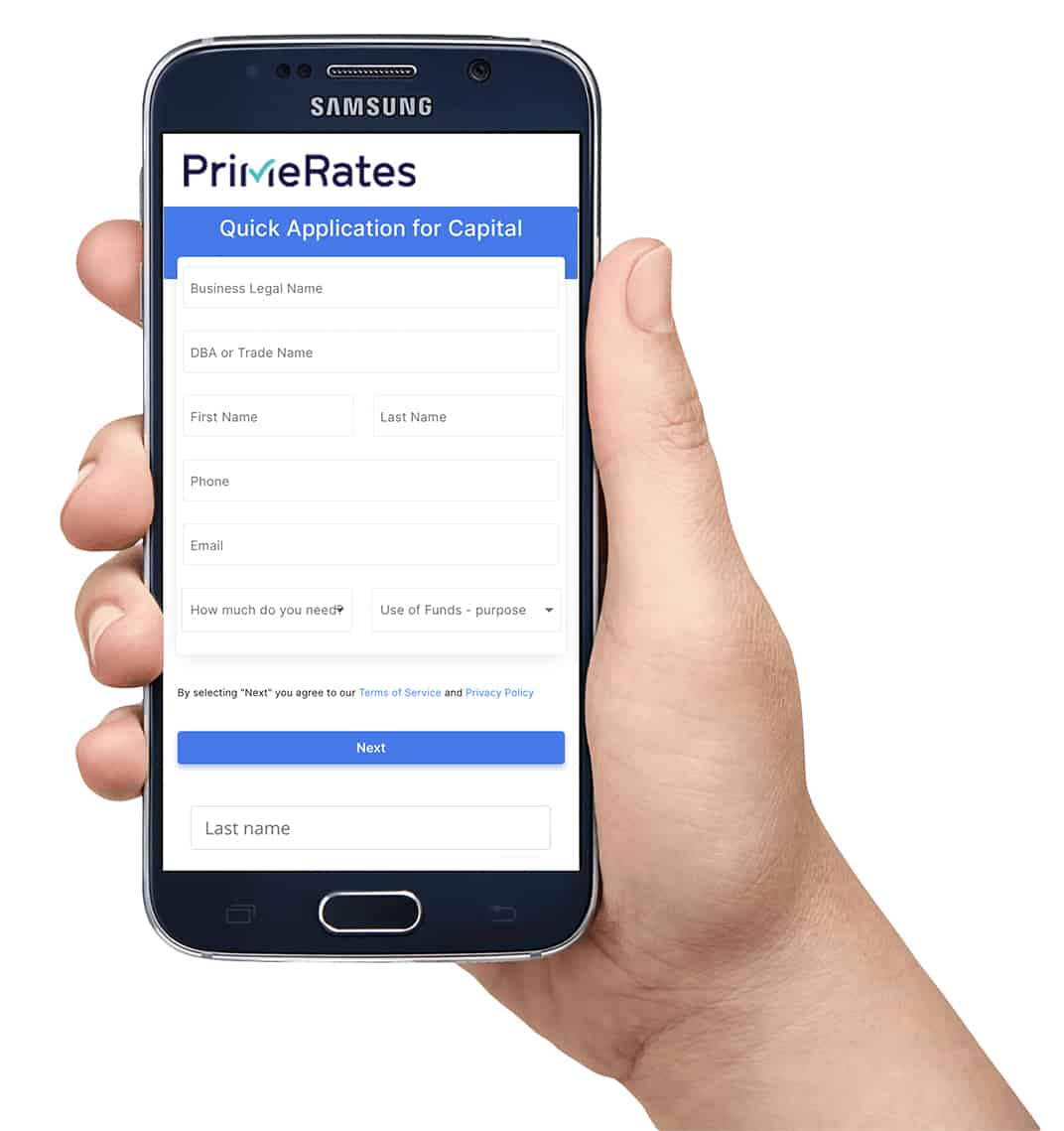 Upstart Personal Loan Review – Is Upstart Legit?
Upstart is an online lending marketplace that determines creditworthiness by accounting for nontraditional variables including education and employment, rather than approving or denying applicants based solely upon their credit reports. Founded in 2012 as an income-sharing service, Upstart pivoted to the personal loan space two years later and has since made a name for itself by helping ambitious students, recent graduates, and people from all walks of life find financial stability.
Expand
Upstart's unique prediction model sets it apart from most other lenders in the marketplace, and it especially appeals to young people who haven't yet established enough credit experience to qualify for attractive loans. Upstart is also positioning itself as a more tech-centric lender by offering to pay the tuition costs for borrowers who pursue coding as a career.
There's a lot to like about Upstart, but is it the right personal loan provider for you? Here's everything you need to know.
Upstart loan rates and terms
APR range
5.99% – 35.89%
Available loan terms
36 – 60 months
Loan amounts
$1,000 – $50,000
Time to fund
One business day
Origination fee
0% – 8%
Credit needed
620+
Income needed
N/A
Soft Credit Check?
Yes
Best for
New Borrowers, Borrowers With Thin Credit, Fair Credit
Click "Check Rates" to apply to Upstart Visit Site
Upstart Personal Loan Review – Is Upstart Legit?
There are many sketchy lenders on the internet, which understandably leads some people to wonder, Is Upstart legit? Well, rest assured, not only is Upstart an upstanding and reputable lender, but it's also among the best-reviewed institutions in the industry. Although some Upstart personal loan reviews call out the company for being too picky about who they approve, and some people have voiced complaints about the company's customer service, for the most part, Upstart has earned overwhelmingly positive feedback from its customers.
In terms of Upstart loan requirements, the company doesn't insist that borrowers have long financial histories in order to get approved, however, the prediction model does prefer FICO scores of 620 or above. As mentioned, aspects about an applicant's education – including schools attended and areas of study – factor significantly into Upstart's approval process, but that's not to say that credit reports don't play a role as well. In fact, having any negative remarks on your credit report could certainly stand in your way depending on whether it's a minor blemish or a major eyesore.
How Upstart Compares
Are you wondering how Upstart compares to the competition? Prosper and LendingClub are two of the lenders Upstart is most often compared to. And while Upstart certainly holds its own against these two other other companies, it doesn't quite excel in all areas.
Upstart vs Lending Club: In terms of interest rates, reputation, and lending limits, Upstart outperforms Lending Club without question. However, depending on how fast you need to get your hands on the borrowed funds, Lending Club might have the edge here, as Upstart's education-related loans can take longer to process. Also, Lending Club offers several types of loans that Upstart doesn't currently support.
Prosper vs Upstart: Weighing the pros and cons between these two lenders boils down to the borrower's needs and how creditworthy they're deemed to be. Upstart offers a far greater range of loans than Proper does, but, generally speaking, Prosper charges lower fees than Upstart. Prosper also offer lower APRs for highly qualified individuals, but charges higher maximum APRs for riskier borrowers. Overall, Upstart offers better rates and loan terms than Prosper, plus it has a better reputation according to each of the companies' customers.
Upstart For Debt Consolidation
If you're considering applying for a loan in order to consolidate credit card debt, Upstart offers a number of attractive features including rates up to 30% lower than other lenders. Borrowers can leverage Upstart debt consolidation with loans ranging from $1,000 to $50,000 and an APR as low as 8.16%. Terms are available on either a three- or five-year basis, and, with Upstart, there's never any penalty for prepayment.
How to Apply For An Upstart Loan
Applying for a personal loan from Upstart is easy and won't negatively affect your credit score.
Visit upstart.com and click BORROW at the top of the screen.
From the drop-down menu, select the type of loan you're interested in the click GET STARTED.
Spend a minute or two filling out the form. Include your contact information, the highest level of education you completed, and accurate information about you income. When completed, click AGREE AND SEE YOUR RATE.
After you agreed to the terms and conditions, you'll immediately be able to see what loan offers you're able to take advantage of.
Select the offer that's best for your needs, finalize your selection, and wait for the internal review.
Other Personal Loan Types
Apply for a Upstart Personal Loan
Get Started
Top Personal Loan Articles
Recent Articles